Mar 15, 2015 |
pokymon
|
Sticky post
On 17th february 2015 President of Slovak Republic Andrej Kiska has visited Slovak Technical University. After meeting with rector of STU and deans of individual faculties, President had a short lecture in front of students. In discussion with President, students has been interested in President's opinion on the educational system or on the electromobility.
In this visit several workplace has been presented to the President. On the Faculty of electrical engineering and information technology President visited National Centre of Robotics and Institute of electronics and photonics.
"Slovak Technical University can be a model for other universities – in how it supports the interest of young people in the technology, in cooperation with private companies, in useful research. I am glad that we have universities in Slovakia, which are not afraid to cooperate with companies and which support the transfer of technologies." said President.
source: prezident.sk
More about the visit of President at STU: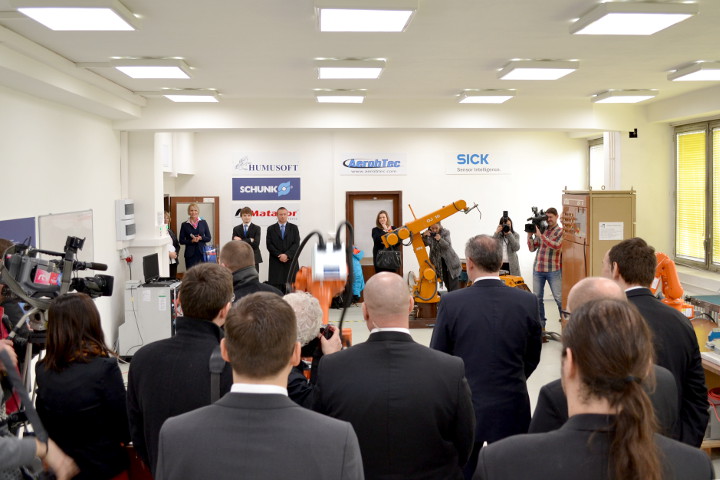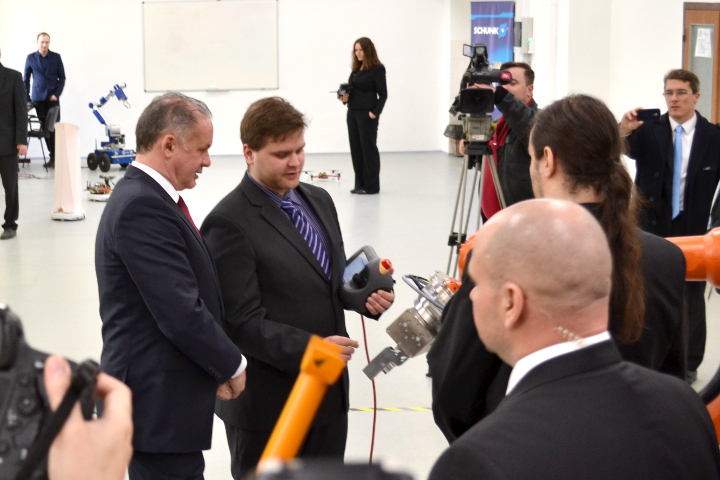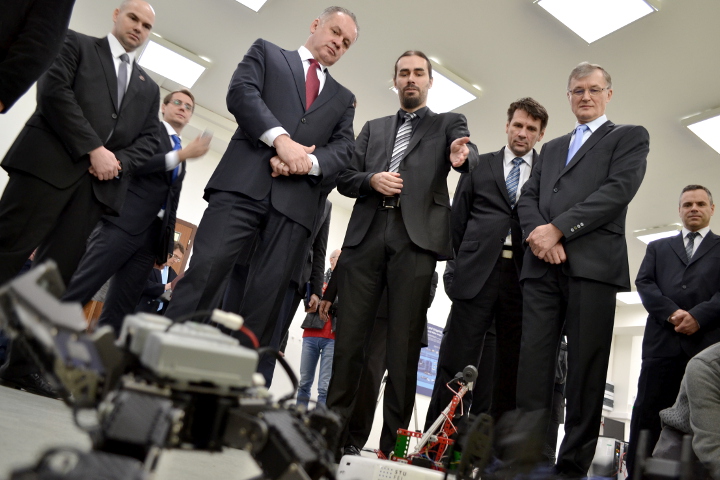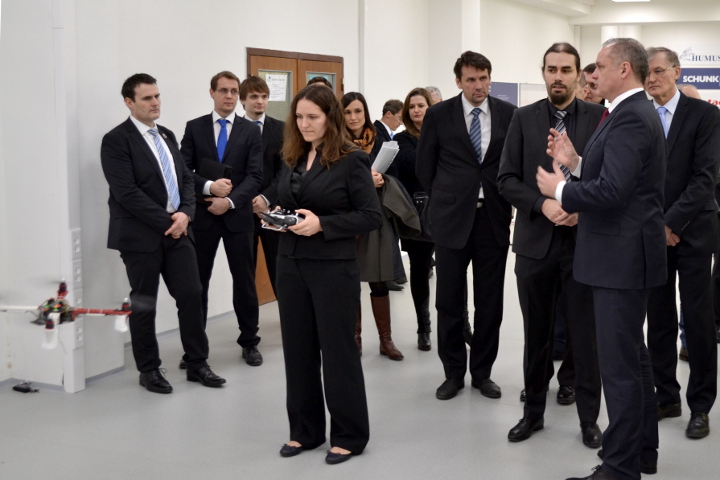 Posted in: News