Nov 14, 2022 |
pokymon
|
Sticky post
The National Centre of Robotics is a partner of the funded Expandi 4.0 project, which is based on the idea of European Digital Innovation Hubs (EDIH). Among other services, small and medium-sized enterprises will be provided with access to technologies and infrastructures, space for testing and experimentation, as well as advice on technological solutions, increasing the digital skills of employees, or obtaining financial support. EXPANDI 4.0 launches its services already this autumn.
In addition to the National Centre of Robotics, the EXPANDI 4.0 consortium includes other professional guarantors – the Slovak Innovation and Energy Agency (SIEA), the companies Matador, Soitron, and SOVA Digital, and the Association of Intelligent Industry – Industry4UM. EXPANDI 4.0 will offer strategic consulting services in the field of digitization and digital transformation and modern technologies. The offer of services also includes analyzes of digital maturity or assessment of the level of cyber security. We will also help businesses with validating digital solutions and supporting the digital skills of employees.
The National Centre of Robotics will, by the very nature of its activities, be in charge of skills and training. Modules in the field of Industry 4.0 are currently being prepared, which will be offered to those interested in training their employees or management.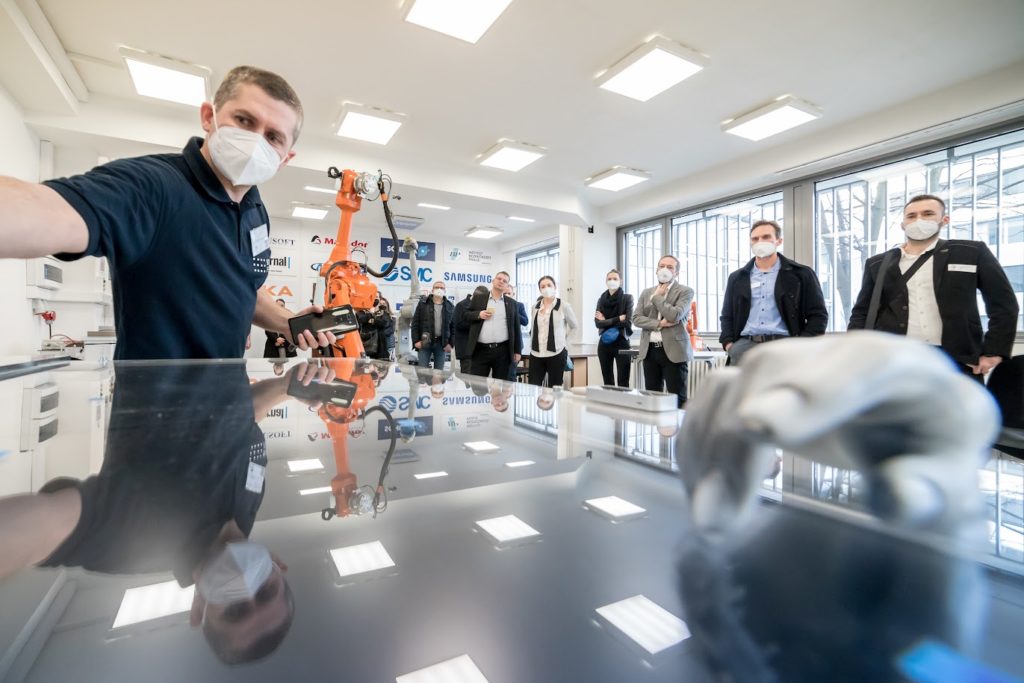 The services of the EXPANDI 4.0 digital center can be used by any small and medium-sized industrial enterprise. They will be provided on an open, transparent, and non-discriminatory basis, and will be provided to companies free of charge during the first three years of EDIH funding.
Together with EXPANDI 4.0, four other digital innovation centers – Center for Innovative Health, EDIH CASSOVIA, HOPERO, and the Slovak Center for Digital Innovations – are lending a helping hand to companies in digital transformation. The projects of all five innovation centers were first assessed in the national competition of the Ministry of Investments, Regional Development and Informatization of the Slovak Republic (MIRRI) and the Ministry of the Economy of the Slovak Republic (MH SR). The national winners passed the tough selection process of the European Commission and received support in the grant program of the Digital Europe project.
Posted in: News | Tags: EDIH, Expandi 4.0