Dec 15, 2022 |
pokymon
|
Sticky post
In cooperation with partners, the National Centre of Robotics Center organized interesting practical lectures at the Faculty of Electrical Engineering and Information Technology. These lectures aimed at students to gain awareness of companies and their innovative solutions in the digitization of production and robotics.
The first lecture was Optimization in production and logistics based on collected process data from Industry4UM. The lecture was held on November 25, 2022.
The second lecture was a workshop by Matador Group, which presented the company's portfolio and opportunities for students to cooperate with this company. This workshop was held on December 6, 2022. As part of this workshop, a donation of EUR 2,000 was officially handed over to the National Robotics Center.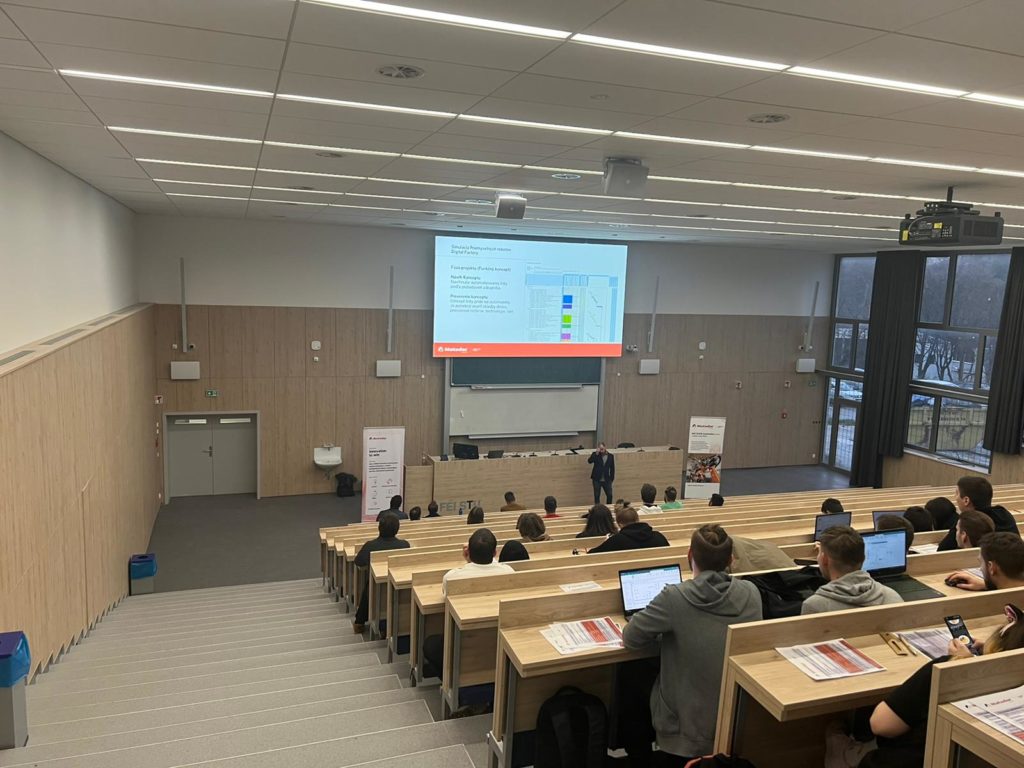 Posted in: News | Tags: Industry4UM, Matador, NCR